MEDX LIMS
A Comprehensive Solution for Commercial Labs in Diagnostic Services
Revolutionize high-volume labs with our innovative diagnostics solution, delivering unparalleled turnaround time and efficiency gains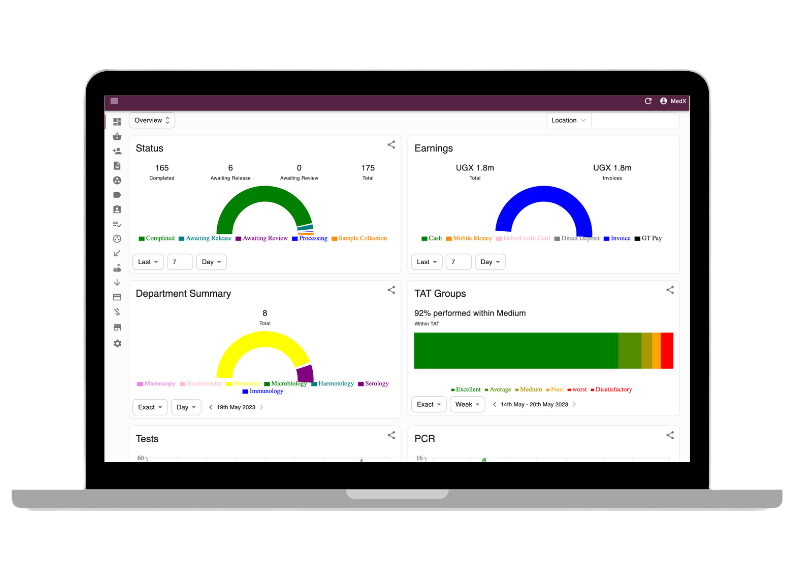 INTRODUCTION
What is MedX LIMS?
MedX LIMS is a cutting-edge Laboratory Information Management System that revolutionizes diagnostic workflows, streamlines data management, and optimizes laboratory operations.
MedX LIMS integrates instruments for efficient registration, sample management, and analytics. It ensures data security and improves outcomes for patients.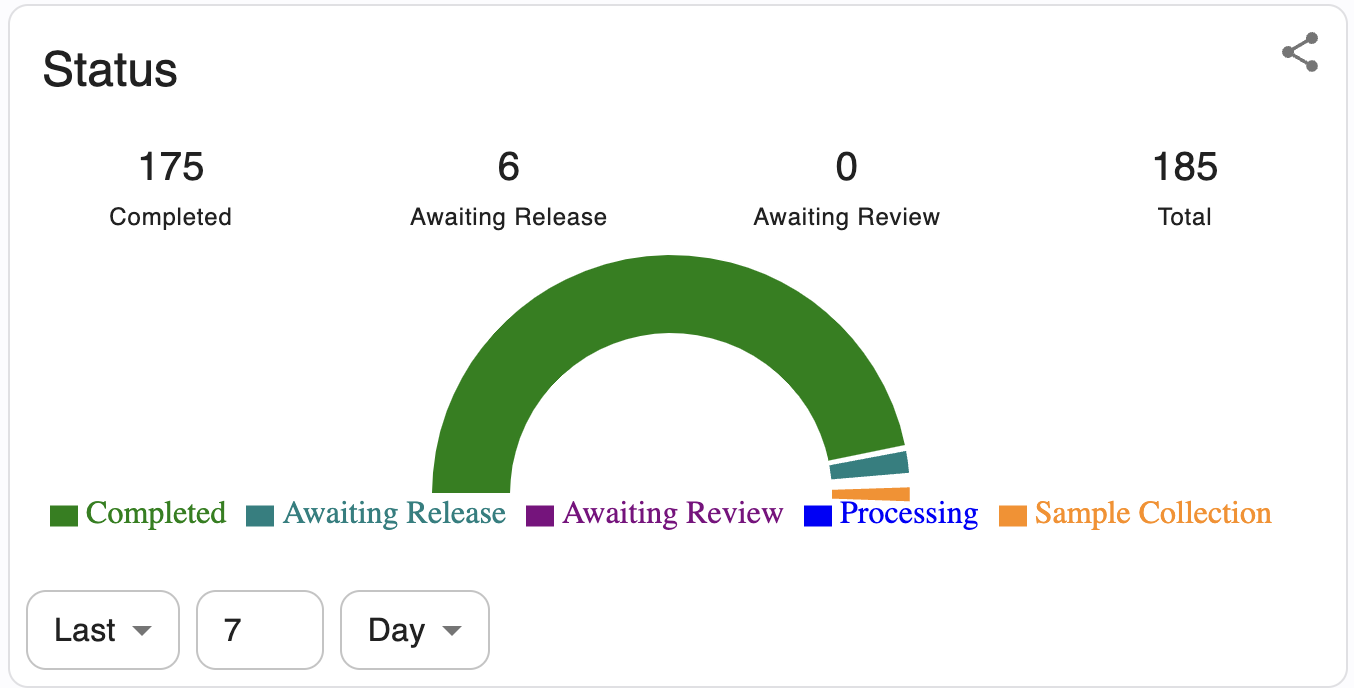 POWERFUL FEATURES
Enhance Your Commercial Labs in Diagnostic Service
Patient Registration & Engagement
Optimize patient registration and engagement with our intuitive digital request forms and user-friendly interface for streamlined operations.
Sample Management
Efficiently track and manage samples with our seamless on-site and off-site sample management solution featuring barcode generation for easy tracking
Instrument Interfacing
Simplify lab operations with our seamless integration, automating result retrieval and interpretation, reducing errors, and improving turnaround time
PCR Workflow
Boost your laboratory efficiency with our integrated solutions, streamlining PCR workflows for simplified result transcription and interpretation.
Analytics
Unlock real-time insights and drive data-driven decisions with our advanced analytics dashboard in our LIMS solution.
Data Security
Ensure the utmost protection of sensitive lab data with our LIMS solution's robust data security features, maintaining privacy and compliance with industry standards
Tailored Solutions for Diverse Laboratory Needs
Starter Package
Ideal for new labs with a single location
---
Includes access for up to 5 users

Supports up to 3 machines for seamless integration

Comprehensive sample management capabilities

Efficient request management system

Streamlined patient management functionality

Generate and manage results and reports

Access to an intuitive analytics dashboard for data insights
Premium Package
Ideal for labs with a single center
---
Includes all features from the Starter Pack

Expanded capacity with support for up to 10 users

Integration with up to 5 machines for enhanced efficiency

Advanced inventory management capabilities added to sample management, request management, and patient management features

Access to comprehensive inventory tracking and control within the system
Recommended
Enterprise Package
Ideal for labs with two locations
---
Includes all features from the Standard Pack

Expanded capacity with support for up to 2 lab locations

Enhanced financial management capabilities integrated into the system

Online shop and order management functionality for convenient transactions

Priority support with dedicated assistance for prompt issue resolution and customer service
Powering

diagnostic Excellence.


Try Our Free Demo Today!
Discover the potential of our LIMS Solutions and determine if it aligns with your business needs. Begin your journey today by exploring our customized demo.